Theresa little's Halloween makeup 2012
Hello my loves,
I just want to showcase the makeup look I created last year. The theme was "Bride-Zilla" inspired from true events. I'm just kidding! my 4 year old loves Godzilla's, marshmallow man, dinosaur etch. And I love my brides. And so I combine them both. Why not?
I had a great time creating this look that took me about one hour. I used latex and tons of green cake cream from Ben Nye! And those heavy lashes from party city( sorry I don't remember the brand)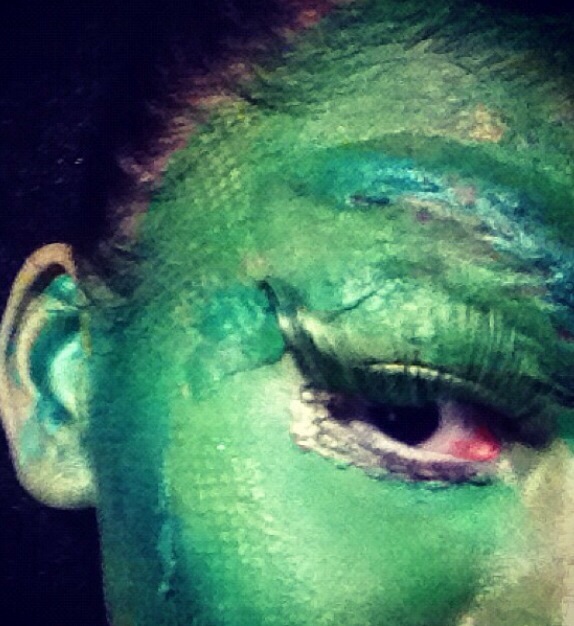 The quality of the pictures are very poor. I do apologize. I just took them from my Instagram acct. which you guys can always follow me @theresalittlemua.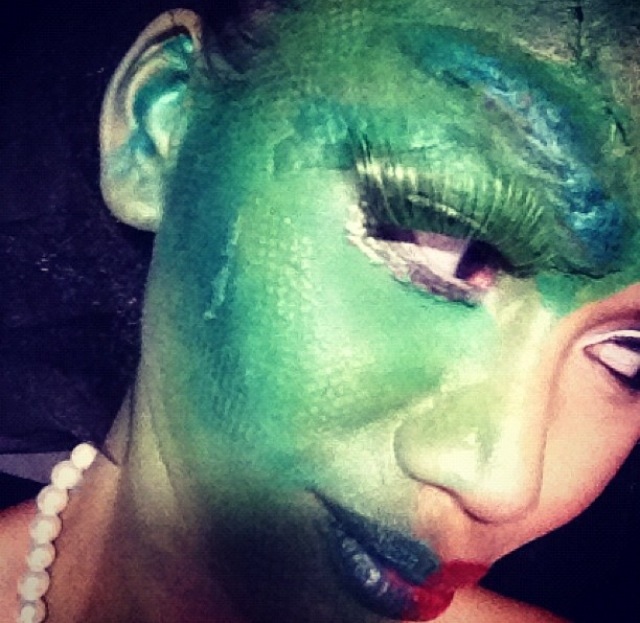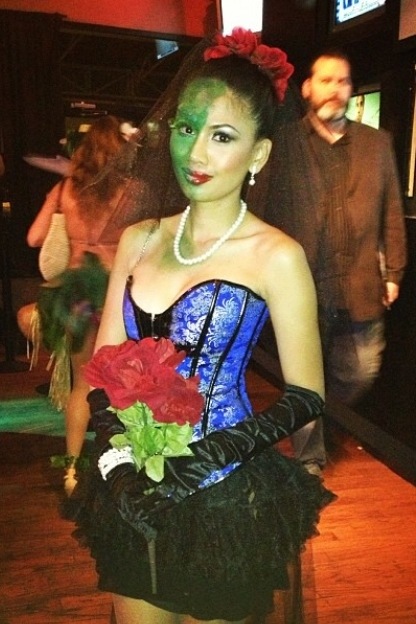 And so here I was dressed with a black vail and red flowers that ultimately died after a week.
Looking forward to see everyone's makeup look for Halloween!!!!!!!!!!!!!!!!!