Nashville Tennessee Makeup Artist: Makeup Class April 6th,2014
It's All About The Eyes
April 6th,2014 My very first makeup class that I personally conducted. I had the honor to teach 20 ladies that are very energetic,fun and most of all open minded! which by the way is my number 1 requirement.
No matter what you teach someone, if they are not a willing participant, the investment they have placed attending the class will be wasted.
So, I made sure that they took home notes that would be helpful for them. I showed them the correct mirror and lighting placements. I also showed them the correct way to hold a brush since it makes all the difference.
The tutorial All About the Eyes was held at Vb Studios – I chose this venue because I really wanted them to experience how it feels to be in a real studio. I wanted them to know firsthand what to expect when it is time for them to be in front of a camera.
I chose to work with an amazing videographer – Patrick Ard, owner of Proper Video. Without him, the ladies would have struggled to see the detail and technique that go into the eye makeup application which is necessary for this kind of class.
Here are some of the Pictures from the class: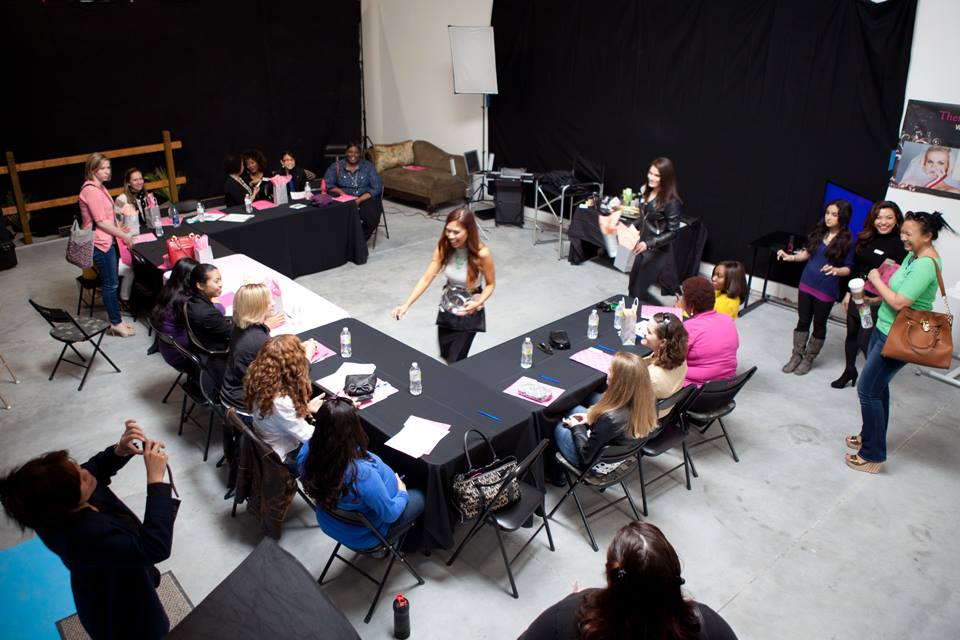 Courtesy by: Vb studios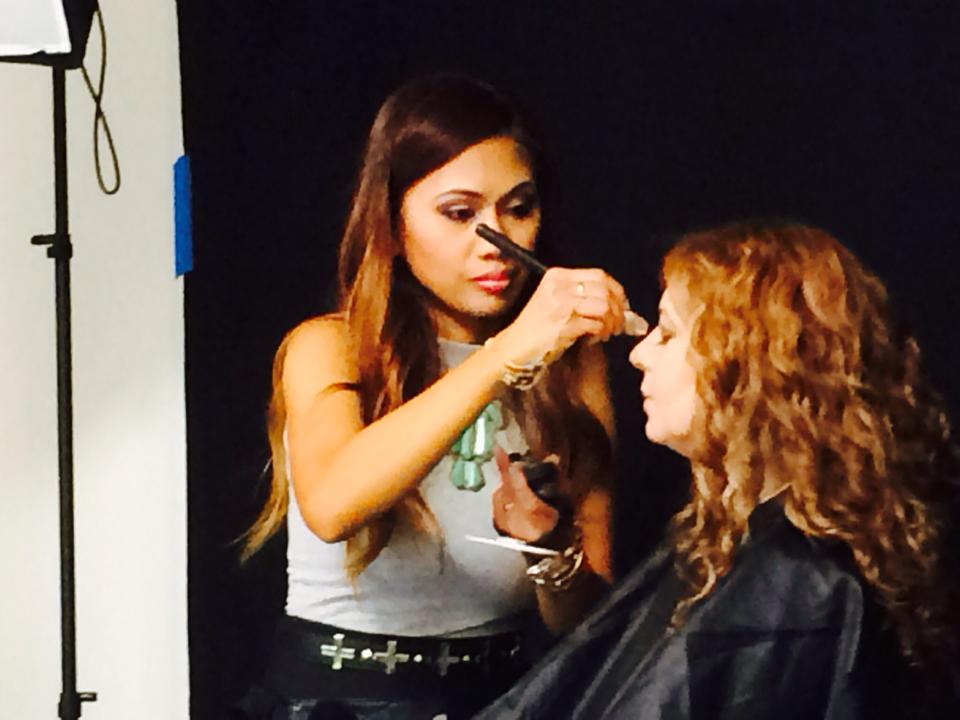 "Tricks here and there" that i personally learned throughout my career.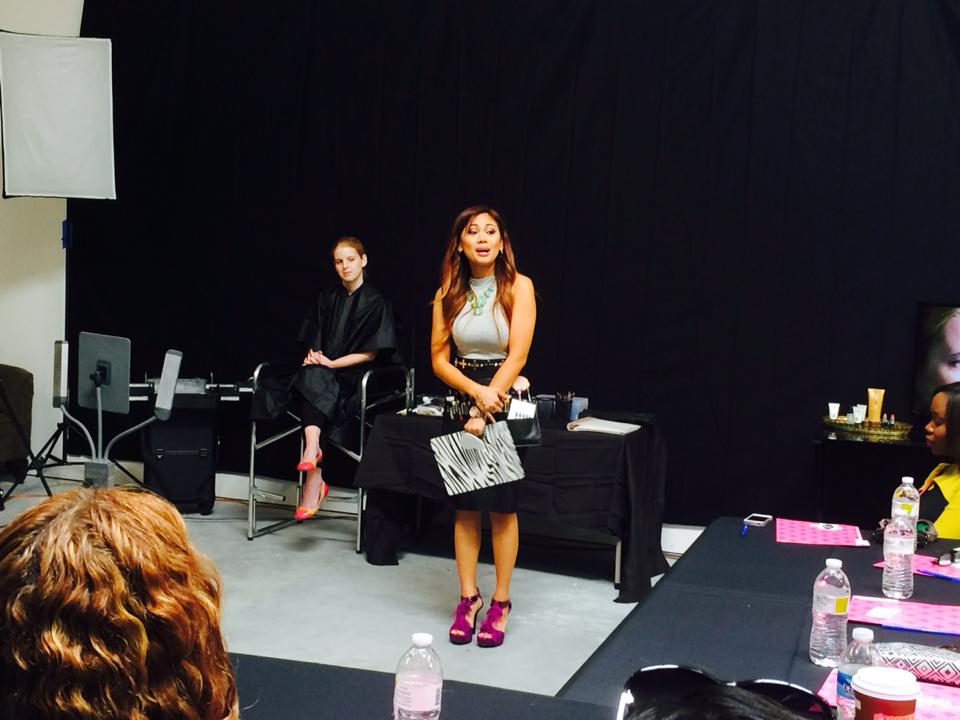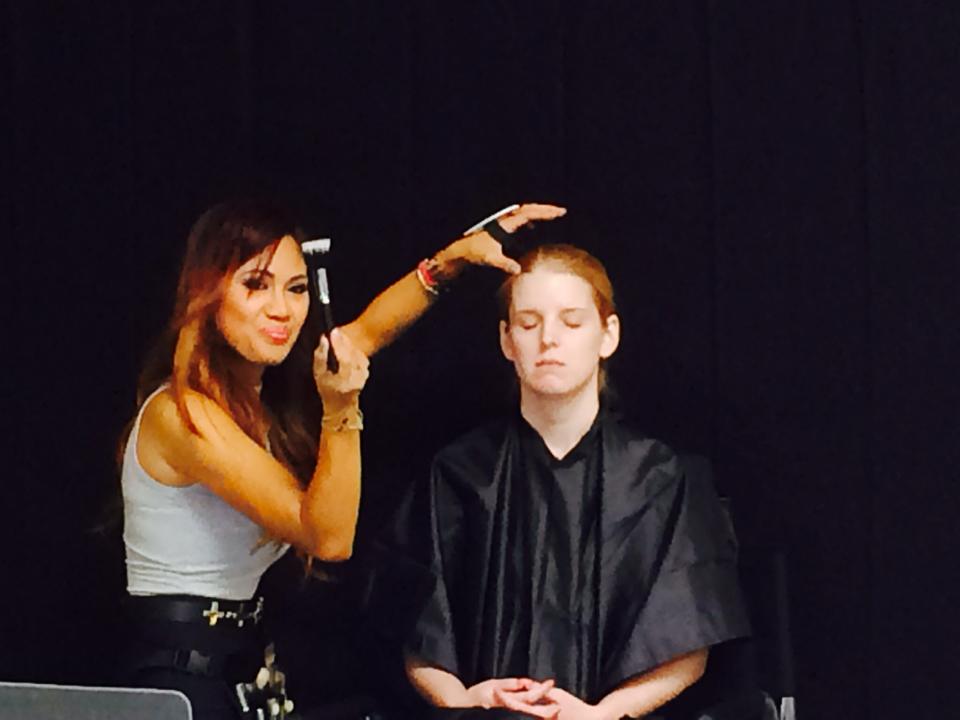 Also, the must have brushes! i kept telling them that each brush has dual purpose utilize them and it will come in handy.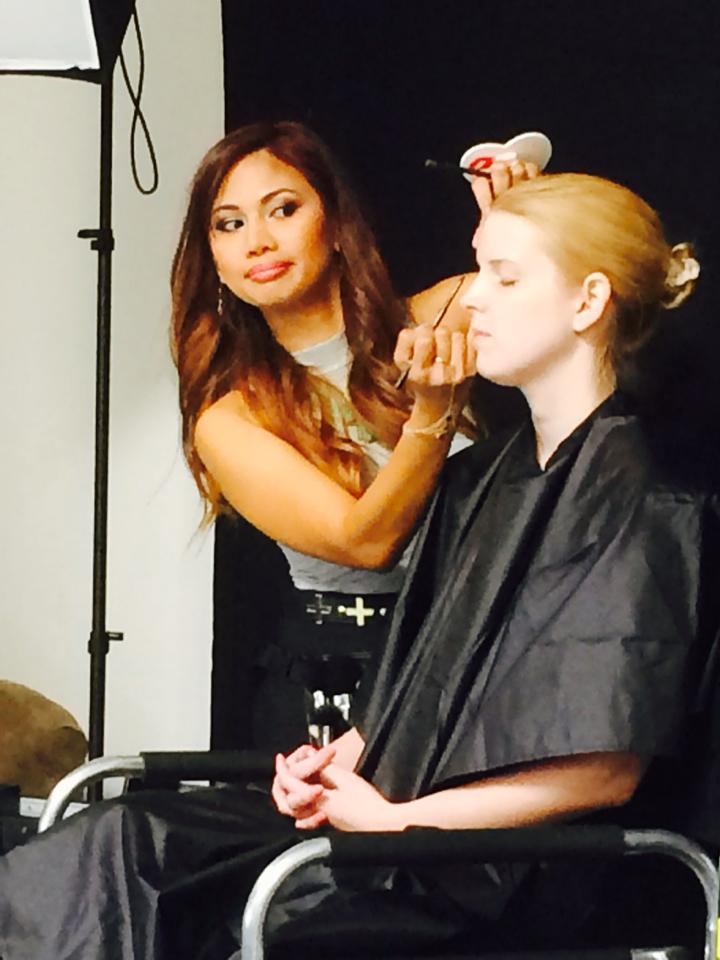 This is a great example on how to look at your client! ha!
Mirror check: If the makeup is enough or your missing some spots. Always do two steps away from the mirror in order for you to see what other people can see.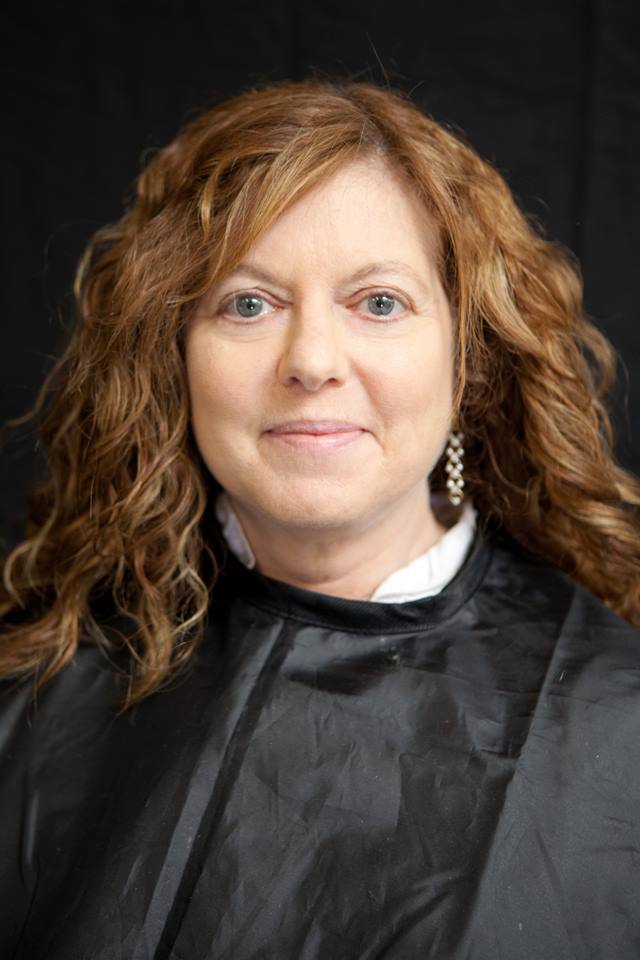 Janets before picture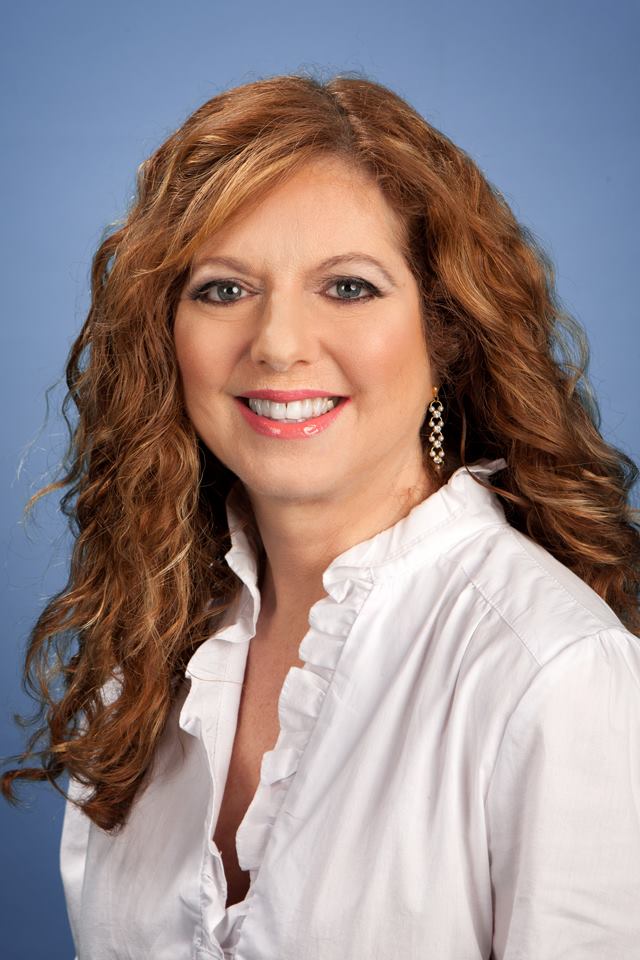 And after. Gorgeous!
Honestly,I could personally done better but the time has run out.Lesson learn from my part!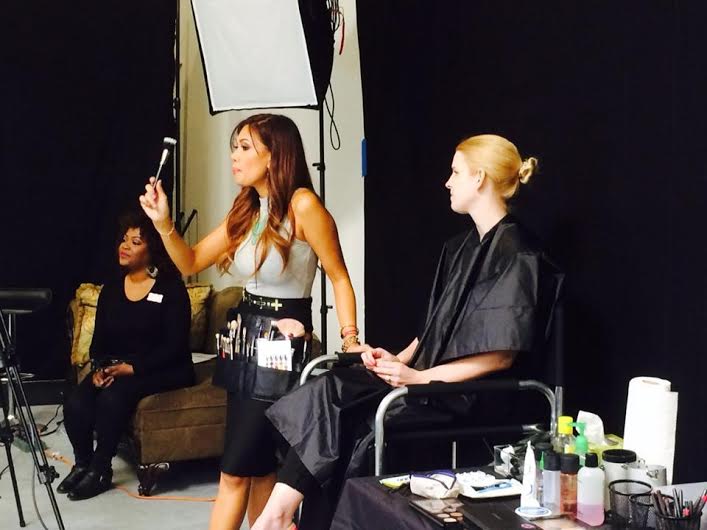 Check out that lady in the corner? It's my beautiful friend co-makeup artist Angela Holley! she is my secret weapon all these years. She was awesome with my students that day! Please check her work www.angelaholley.com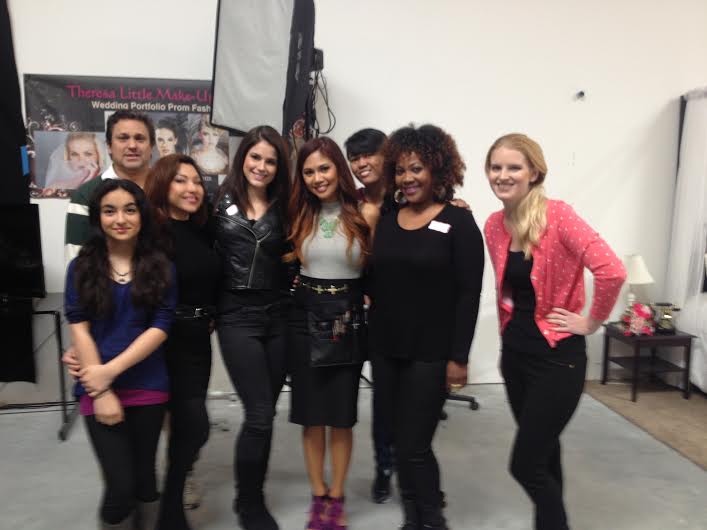 With my amazing team: thanks to Cristina Nash and Jesica Jensen. Amazing ladies that spent there afternoon to help me.
Joe and Ana Vb studios the cutest and coolest couple that i know. and my model Meghan Fuss.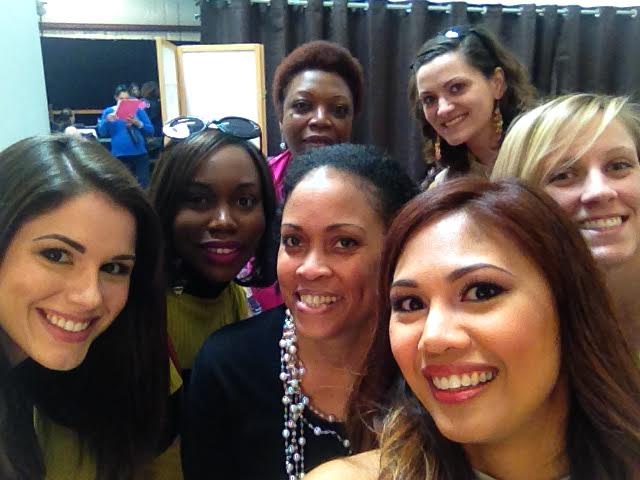 Remember This lady from my previous post? this is tyra! my first bride for 2014!!!!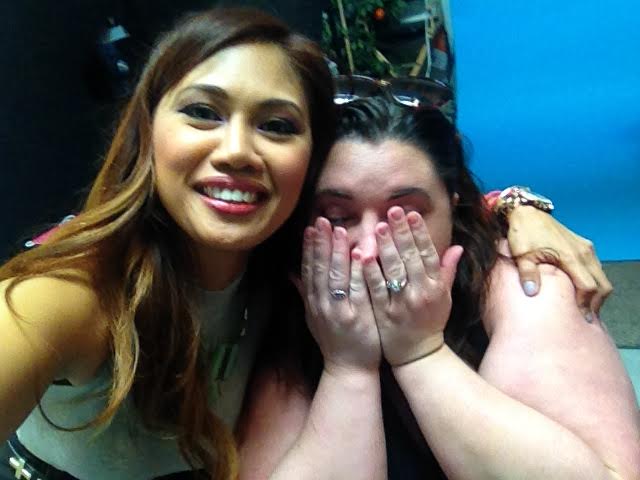 Jennifer thought she can run away from me!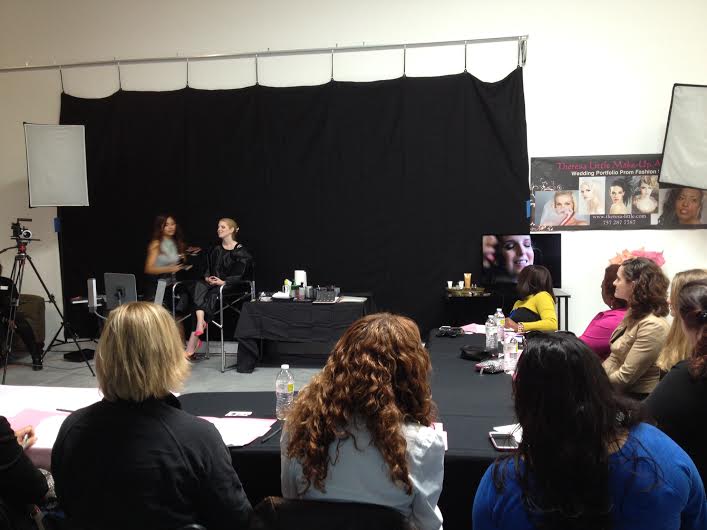 "I BELIEVE THAT ALL WOMEN ARE BEAUTIFUL WITHOUT MAKEUP -AND CAN BE PRETTY POWERFUL WITH THE RIGHT MAKEUP"
Till we meet again Hampton Roads!
xoxo
Theresa Little Makeup Artistry