Nashville, Tennessee Makeup Artist: Dress to Give Fashion Affair
Last Saturday, November 22, I volunteered at the Dress to Give Fashion Affair charity event, which was referred to me by hairstylist Marivic, at the Stones River Country Club. The fashion event was to benefit the Helping Hands Worldwide Services INC., helping in the efforts to end world hunger is one of my priorities in making the world a better place. In doing this event I thought of it as a way to help my community, and with my multiple blessings that I have received this year I thought that it would be a great way to give back. During this event the models would have to change several times for there were 7 different themes.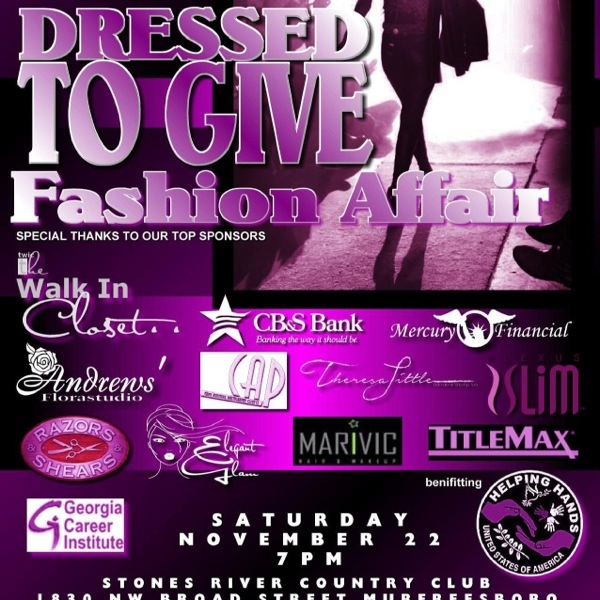 My day started off with a vendors meeting at 9:30 a.m. The models started their practice on the runway at 10:30 a.m. After their practice some went home, others to lunch, but during my one on one meeting with the models backstage. I received a phone call from Marivic informing me that she prefers the models to come to her salon instead. Last minute changes had to be done. And luckily, 4 models were very accommodating and understanding.
At 4′ o'clock I took care of 5 models makeup, the rest had their makeup done by GCI students.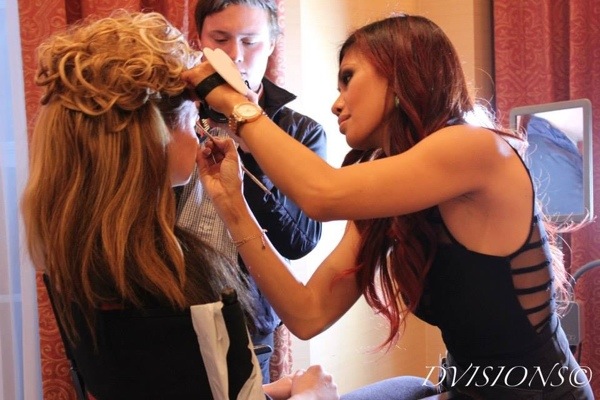 The fashion show started at 7 o'clock, Marivic had arrived at 6:30 to check and see the show. But unfortunately left early as well. So, the GCI students finished the remaining hairstyle changes for the entire fashion show and they were also a big help with makeup application too!
Despite my hectic schedule that day, I was able to fix my booth before the show started. Thanks to my wonderful husband who watched the booth and made sure everything was perfect!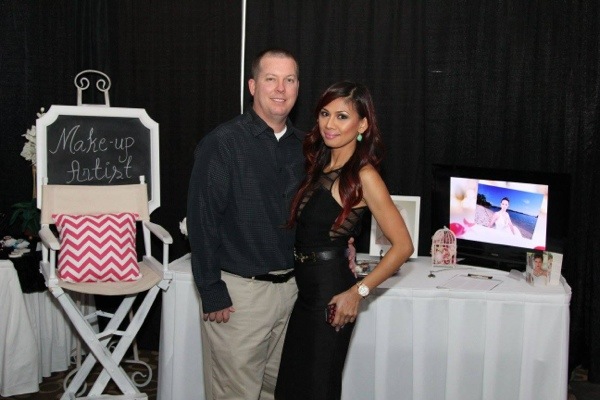 Here's some of my before and after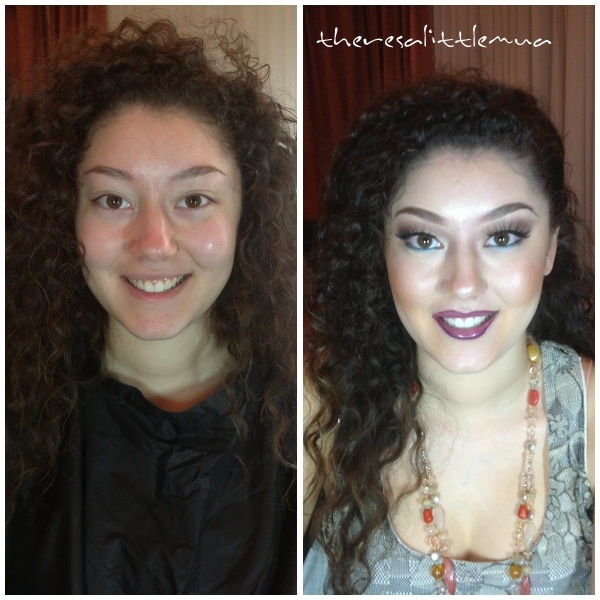 Rock star look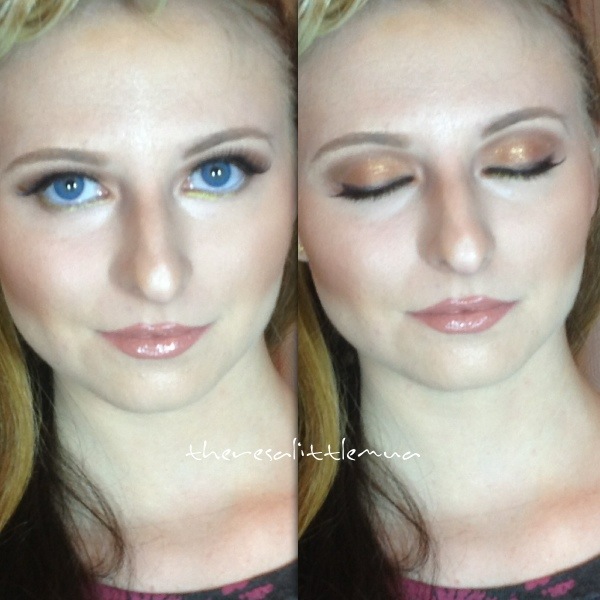 Theme: All American "Soft and Dewey"