How to clean your brushes?
Two years ago, I wrote about the same topic about on how to take care of your brushes. I still meet clients who often ask me these questions.
Client #1: I didn't know you have to clean it?
Client #2: I use detergent soap and alcohol.
I just want to educate the importance of the products you bought and think of them as investments. You want to make sure they will last you for a long time. Brushes are made from different types of material from the first haircut of the goat, synthetic,pony, sable and even squirrel. And so mentioning these you know it's all natural made( except the synthetic brush). Think of them as your own hair.
Treat them the same way. They need moisture give them moisture! They need to get dry. Let it "air dry over night" ( don't use a blow dryer it will cause the glue to loosen up and that's the end of your brushes life!)
There are two ways I clean my brushes:
1) Brush cleaners like MAC which is $13. That bottle last me for at least 2 months. It varies how often you use it of course.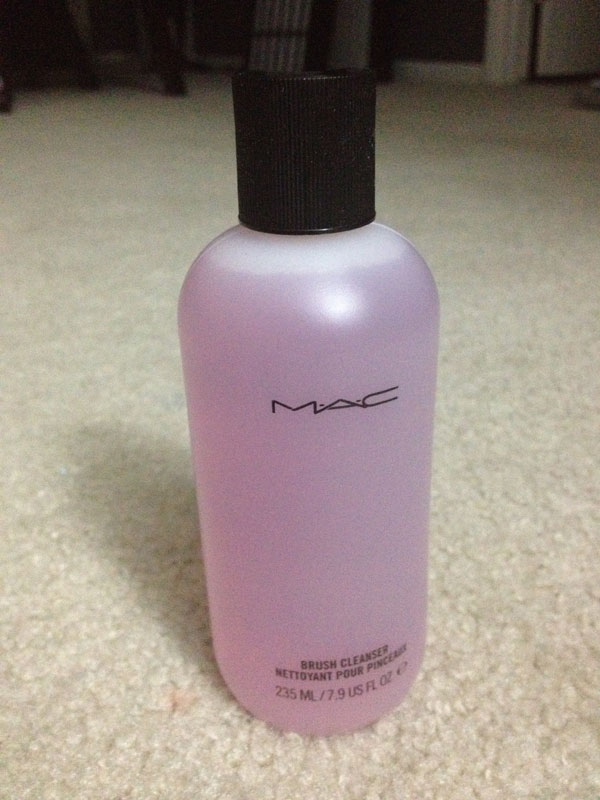 How to use this product? I use paper towel and pour a small amount.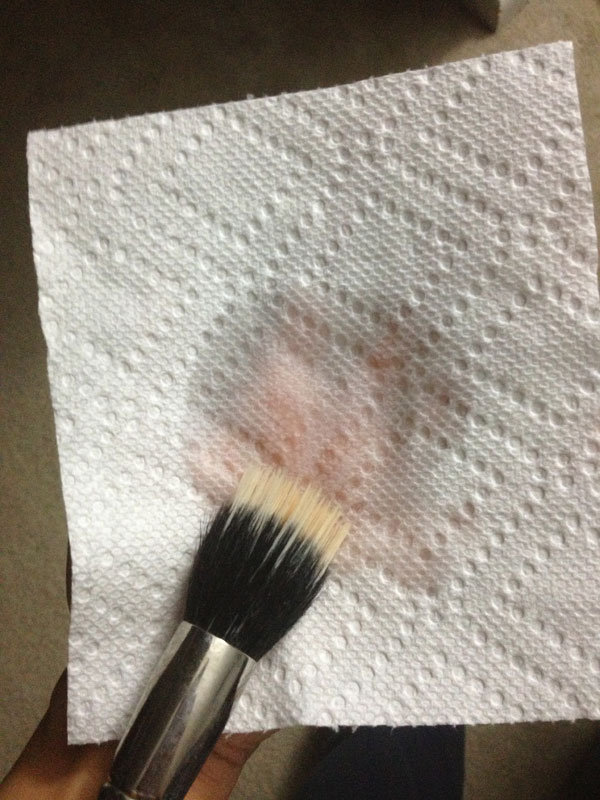 And then depending on the type of brush you have follow the shape of it as you glide on to the paper towel.
Example,the photo above I used is a round brush. Then you must stroke the brush on circles. You will slowly see the makeup products on the paper towel and its gentle clean and not harming your brushes with the right amount of alcohol in it.
2) Shampoo and Conditioner.
Very easy but you don't have the time every night to do this. I would highly suggest to wash them once a week. Let it air dry over night. The following day use the brush and you will feel a big difference. Softer, cleaner and it grabs the product smoothly!
Remember makeup brushes are your best friend! So take good care of it.