Bride Felicia's Wedding at Yorktown, Va
Believe it or not Felicia and I didn't get the chance to meet 3 days before her wedyyding day!
Iam happy that my schedule opened up and it was faith that brought us together
She was so easy to work with. She has that delightful smile that makes you feel at comfortable.
I fought with the traffic going to the peninsula but Iam lucky enough i made it on time to meet my beautiful bride at her suite which was in Marriott hotel at Yorktown,Va.
(Shout out to the ladies at the front desk,who are so friendly. Which I of-course entertained all there questions about being a makeup artist. I love informing strangers how wonderful my Job is! Hope to inspire them.)
Felicia and I saw each other at the parking lot. From a far you can tell she was very excited and nervous. Which all my brides do!
We did airbrush application and focused on her eyes as the focal point.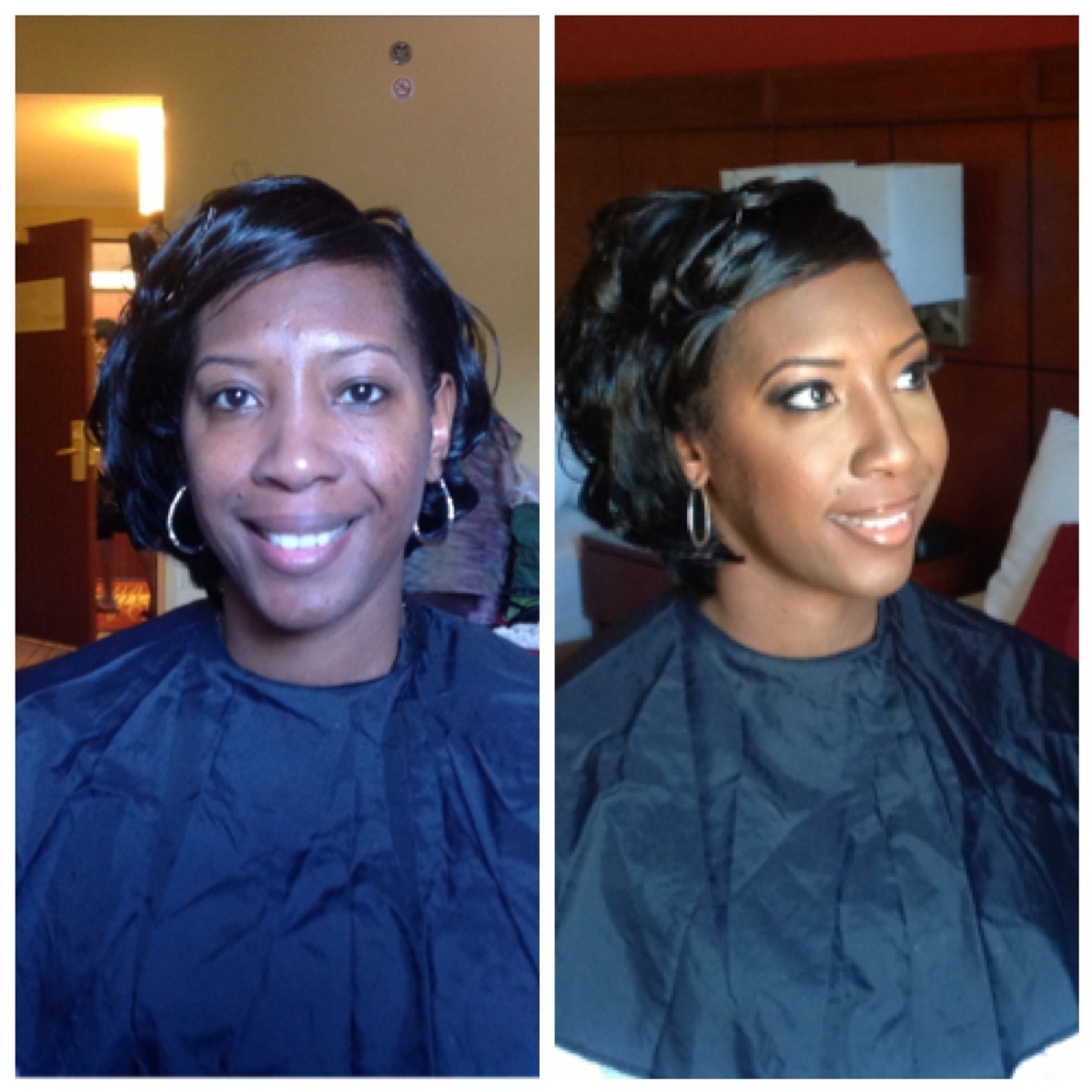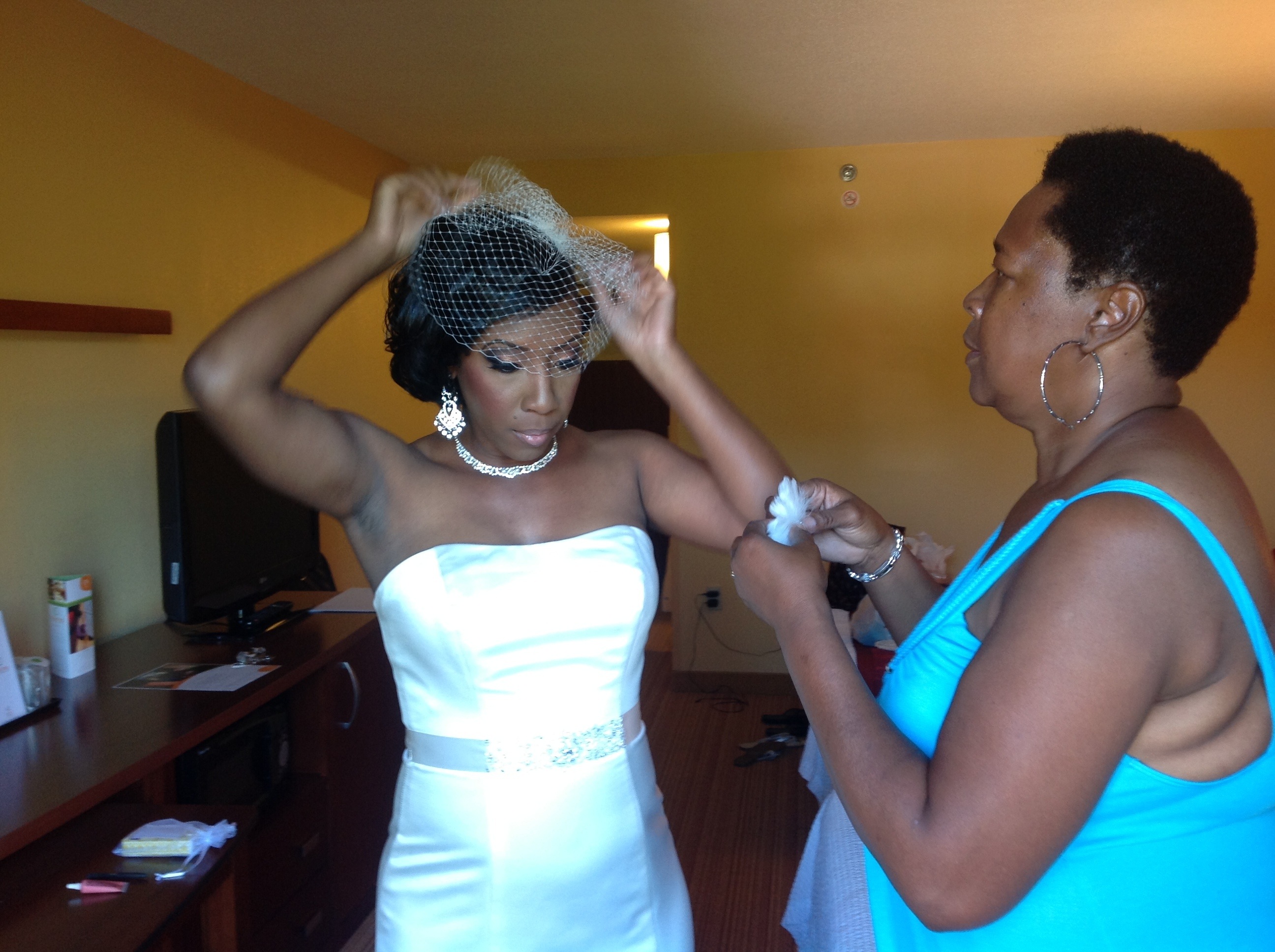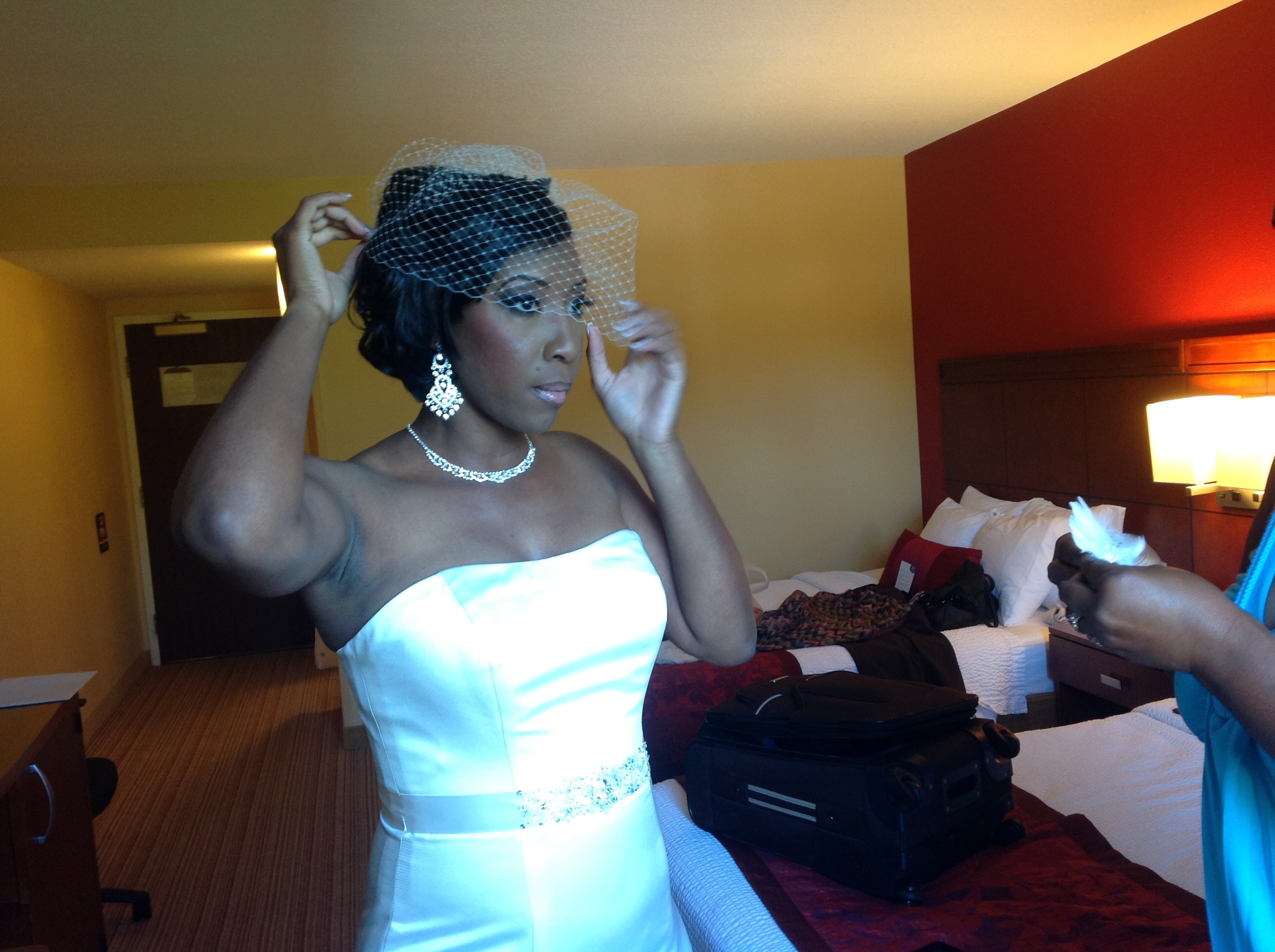 Her dress beautiful! and I fell In-love with the earrings she Wore. She was elegant from head to toe!
Special thanks to: Hampton Roads Virginia Wedding Planner Lequisha Smith